Shopping Cart
Your Cart is Empty
There was an error with PayPal
Click here to try again
Thank you for your business!
You should be receiving an order confirmation from Paypal shortly.
Exit Shopping Cart
In His Presence Outreach Ministries
Now, my daughter,do not fear. I will do for you whatever you ask
On behalf of In His Presence Outreach Ministries, I want to wish each and everyone a Blessed & Godly Day
MISSION-Edukumfa Village- Ghana West Africa
Congratulations to Dr Lattimore. Another granddaughter Ameena-Anisa!!!!
Congratulations to Dr Lattimore. Another granddaughter Ameena-Anisa!!!!
IN HIS PRESENCE OUTREACH MINISTRIES
Your're invited to join the prayer line every day at 6AM and M-F at 12N by calling 218-548-4022; Access 1434#. Come expecting your deliverance, chains broken and being set free and delivered
https://youtu.be/POKgaH8P6p4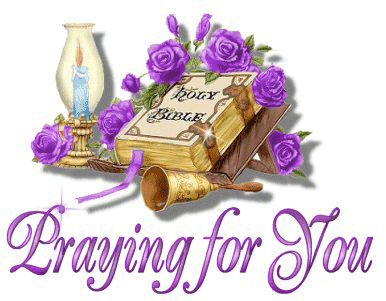 Thanks for Visiting Us Here At "In His Presence
Our Mailing Address:
PO Box 1434, Somerset, NJ 08875
732-626-1194
Psalm 139:13-14 (NLT) "You made all the delicate, inner parts of my body and knit me together in my mother's womb. Thank you for making me so wonderfully complex! Your workmanship is marvelous—how well I know it"
Now, my daughter, don't be afraid. I will do everything you ask, because all the people in our town know you are a good woman.
Ruth 3:11 (New Century Version)
First of all, we want to say welcome to "In His Presence Outreach Ministries" of Somerset, NJ website. As you visit with us today, my prayer is that you will feel God's presence and anointing. It does not matter how you found us, but we want you to know that you have a special place here. We are dedicated to adding value to people because you are special. We believe that people are the most important gifts in the world and they are not things. We are called to teaching our families, friends and community how to live victorious lives as we share in the grace and love of our Lord . We know that He came not to judge us, but to save us. He came so that we too can live victorious lives.
We hope you can find everything you need here at "In His Presence Outreach Ministries". Feel free to look around our website and if you have any comments leave us a message or email us @ [email protected], prayer requests (Call the Prayer Line: 218-548-4022 access 1434#) or questions, please feel free to let us know.
Meet Our Founder and President, Rev. Dr C. Lattimore, Pastor
Meet Our Vice-President, Pastor Lattimore
Meet our Prayer Line Hostess, Evangelist Omolara Fagbewesa
Thank God for our Faithful Prayer Partners. May God richly bless them. Thanks for holding up the ministry
We, at IHPOM, would like to wish each person born in April a happy birthday. This is the month of Transition. May God take you to a new level. May your dreams come true
Congratulations to Evangelist Omolara Fagbewesa on her graduation from SEU and best wishes for your next adventure! Well-deserved success. So happy to share in the excitement of your graduation day, and so very proud of you, too!
Congratulations to Jason Bonsu on his High School graduation. May God richly bless you in your future endeavours.
Congratulations to my granddaughter Breanna Twisdale on her graduation. Class of 2019
Congratulations to Shantel Bonsu & Kwabena Kissi. Class of 2020,,,
Congratulations to All Our Graduates on all levels from Pre-K to Doctorate. Reach for the sky. The sky is not the limit. Don't ever stop dreaming. Think positive and know all things are possible. The best is yet to come!!!1
JOIN THE PRAYER LINE BY CALLING 218-548-4022; ACCESS: 1434# DAILY @ 6AM & M-F @ 12N!!
Matthew 19:26 New International Version (NIV), Jesus looked at them and said, "With man this is impossible, but with God all things are possible."
2Tim 2: 15 declares, "Study to show thy self approved unto God a workman that needeth not to be ashamed rightly dividing the Word of Truth".
Woman of God, you have done well. May the Lord God bless and keep you. May His face continue to shine upon you as you minister to His people.
ORDINATION AT THE ROSE OF SHARON COMMUNITY CHURCH, PLAINFIELD, NJ 07063 July 10, 2016
Your Supportis Needed!!!
Please send donations via Paypal to: [email protected] or cashapp: [email protected]; Telephone: 732-626-1194
Give to continue the work of the Lord for the expansion of the ministry.
DAILY @ 6 PM; FAITH BUILDERS: MONDAYS- FRIDAYS @ 12 N
Please consider sponsoring our greetings-$10/month. Thanks in advance
SPECIAL DELIVERY
The windows of Heaven
That you will not have room enough to receive it all
Above all you could ever hope for. (Ephesians 3:20)
That you may walk in a
May you fall in love with him.
In the Name of Jesus. Amen!
Prayer: Every Day @ 6 AM & M-F @ 12 N by calling 218-548-4022; Access 1434#
We Partner with Other Ministries
Join Dr Lattimore on Sundays @ 11AM at Flame of Glory International Ministries, Somerset NJ
JOIN Dr. Lattimore on Friday Nights @ UAB New Life, North Brunswick, NJ 08902 Pastor Eric Bonso, Pastor
Pastor Eric Bonsu, Pastor
JOIN C.H.U.R.C.H, Pastor Errol Johnson on the Prayer Line at 12AM by Calling: 712-432-3022; Access 989919 or visit him on FaceBook
To God be the Glory great things He has done. God moved mightily in Revival in South Carolina @ Netties Temple. Souls were saved, healed, restored and shackles were broken.
Pastor Joseph Owusu-Ansah
Evangelist Graham, Evangelist Foster & Evangelist McFadden
Nettie'sTemple, South Carolina
Continue your support for "In His Presence Outreach Ministries" by purchasing a T-Shirt. Cost: $15. More information, please e-mail
Please join Rev. Dr. C. Lattimore, GEICS Pastor at the Rose of Sharon Community Church, 825 W. 7th Street, Plainfield, NJ 07060. 908-561-9070908-561-9070.
GENERATORS ARE NEEDED. YOUR FINANCIAL SUPPORT IS NEEDED. 9 PEOPLE WHO DONATE $50 WILL HELP TO PROVIDE THE GENERATOR, Bishop Shamas
IHPOM is registered in the County of Somerset and the State of NJ as a Non-Profit
SPREAD THE WORD!!!!
PLEASE SUPPORT OUR FUNDRAISER!!!!!!
You can mail your donations to PO Box 1434, Somerset, NJ 08875; Send via paypal to [email protected]
Note Paypal charges us: Flat rate per transaction 2.9% + $0.30 this INCLUDES PayPal Payments Standard, Request Money, PayPal.me
Ekumfi Edumafa Community Center Ghana
Cashapp: [email protected]
/